APA Representatives
The APA Council of Representatives is the legislative body of APA and has full power and authority over the affairs and funds of the association within the limitations set by the certificate of incorporation and the Bylaws, including the power to review, upon its own initiative, the actions of any board, committee, division or affiliated organization.
The Council is composed of representatives of divisions, representatives of state, provincial and territorial psychological associations (SPTAs) and the members of the Board of Directors. Below are WSPA's representatives for APA.

Phoukham (Pooh-come) Kelly (Kelee) Bounkeua (Boone-cure), Ph.D.
Diversity Delegate
Dr. Phoukham Kelly Bounkeua, PhD is specializing in individual, couples, children, adolescent, and family therapy, and maintains a private practice in Renton and Seattle Washington. She specializes in Walk & Talk Therapy in a beautiful, natural park surrounded by Lake Washington, and views of Mt. Rainier and Olympic Mountain during our session (Renton), and Lake Union (Seattle downtown). Telehealth (video/audio) sessions are also available. She is a Child, Cultural, and Ethnic Minority Mental Health Specialist to provide culturally appropriate treatment. She attended 3 local universities: Bachelors of Arts in Psychology at University of Washington, Masters of Arts in Psychology at Seattle University, and Doctoral degree (PhD) in Clinical Psychology from Seattle Pacific University. She has over 20+ years experience working in the mental health field in the community and schools. She speaks conversational Lao and Thai if needed for sessions. She enjoys nature, garden, hiking, cooking Lao and Thai food, and cheering on our local Seattle area sports teams with her family. Fun fact: She has been featured on Bloomberg News (2018) and Conde Naste Travel (2018) after being selected for SuperShe Island @ Roseborg, Finland as part of a womens' only retreat to support, uplift, and women empowerment from thousands of other women who applied. She volunteers her time teaching Mindfulness meditation to students and teachers in a local elementary and middle schools, and at Lao Summer Camp in Seattle. She is an alumn of the APAICS Leadership program to participate in our political progress to help our community. Also, she uses examples from nature and humor whenever appropriate as part of the therapy process.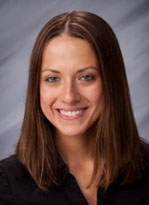 Dominika Breedlove, Psy.D.
APA Representative, Ex Officio
Dr. Dominika Breedlove is a licensed clinical psychologist at Columbia Valley Community Health (CVCH), a Joint Commission-certified Patient Centered Medical Home serving the Chelan and Douglas counties. She serves a dual role as both a provider and the Director of Training for CVCHs APA-accredited pre-doctoral internship program and the developing postdoctoral fellowship program. Dr. Breedlove received her Master's and Doctoral degrees from Illinois School of Professional Psychology. Dr. Breedlove specializes in working with patients who have histories of psychological trauma, anxiety disorders, substance use disorders, and chronic mental and medical health conditions. She has a special interest in clinical hypnosis and other mind-body therapies. At CVCH Dr. Breedlove is currently involved in program development initiatives aimed at further strengthening of behavioral health services integration and chronic illness management.
Dr. Breedlove joined WSPA to begin researching possible leadership opportunities across the state. According to APA, in 2007, early career psychologists comprised more than 20% of APA constituency but less than 3% of its governance. Dr. Breedlove is eager to pursue new leadership opportunities and join the growing ranks of ECPs who are making important contributions through legislative activities, public education, and professional support. In her spare time, she enjoys running, yoga and reading.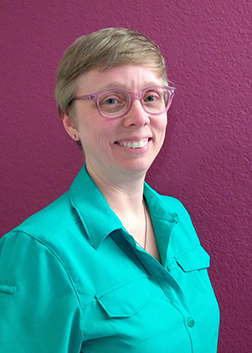 Samantha Slaughter, Psy.D.
Director of Professional Affairs (DPA)
Samantha Slaughter, Psy.D., is a licensed psychologist in Washington State. She served as WSPA's Federal Advocacy Coordinator from 2012 to 2018 and was one of 3 qualified candidates interviewed and selected to replace retiring DPA, Dr. Homans, starting January 1, 2019. In her private practice, her overarching focus is working with individuals facing the challenges of trauma, life transitions, grief, and loss. Her main goal is looking at providing integrative work; Dr. Slaughter will work together with you to understand what approaches to therapy will be most effective and empowering.
The Director of Professional Affairs (DPA) is required by APAPO to be a licensed psychologist. However, the job descriptions of the 16 current DPAs around the country are different and tailored to the needs of each state association with whom we work. The DPA attends the annual Professional Leadership conference sponsored by APAPO.
In Washington State the DPA is first and foremost responsible for answering all member questions or concerns regarding clinical practice, whether the psychologist is working in independent practice, group practice, clinics or medical centers, or in public systems of care. The DPA also serves as a resource to our members with regard to all professional questions.
The DPA works closely with the WSPA lobbyist with regard to legislation affecting the practice of psychology, the psychologist licensing statute, or any legislation involving access to and delivery of mental health services in Washington State. To this end, the DPA monitors all relevant legislation, collaborates with other associations and groups with regard to specific bills, testifies before Legislative committees and meets with Legislators about bills of importance to psychology, and provides input to state agencies on significant policy matters. The DPA also provides support to the WSPA lobbyist and the board of the United Psychologist PAC.
The DPA works in collaboration with the Executive Director of WSPA to develop continuing education and professional development programs for our members, as well as providing support for graduate student members and early career psychologists. The DPA also collaborates with the Executive Director with regard to communications about professional affairs and the practice of psychology in Washington State to our members. This includes regular postings in the WP as well as periodic broadcast emails about emergent issues.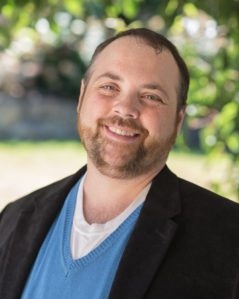 Matt Goldenberg, Psy.D.
Federal Advocacy Coordinator (FAC)


Dr. Matt Goldenberg is a Washington state based Licensed Clinical Psychologist (License number PY60416098). He earned his Doctorate of Clinical Psychology (Psy.D.) from the Wright Institute in Berkeley, CA, a generalist training program that has been accredited by the American Psychological Association (APA). His internship at the University of Washington Counseling Center was also accredited by the American Psychological Association. Prior to doctoral training, he completed a Masters of Arts in Psychology at Seattle University, where the Existential-Phenomenological tradition is emphasized. He has worked with clients as young as five months through older age on a variety of issues. Additionally, Dr. Goldenberg has benefited from clinical training in public, private, and forensic settings and is able to provide psychotherapy for a wide span of symptoms, concerns, and issues. He has received various awards and acknowledgements for his focus on social justice and leadership development.