WSPA Board of Trustees
Add your voice to WSPA's leadership!
WSPA is always looking for passionate, creative, and service-oriented individuals from early career to advanced career psychologists to help foster our mission.
The Board of Trustees is responsible for guiding the association by adopting ethical and legal governance and financial management policies to advance WSPA's mission. New trustees can be added throughout the year and meet monthly, either in person or via teleconferencing.
Members of the board also chair association committees and represent WSPA on statewide initiatives and at APA national conferences. A maximum of 9 trustees make up the board and leadership is open to all premium and platinum level members. Board terms last three (3) years and a trustee may serve no more than two consecutive terms. A trustee may return to the board after a 1-year absence.
If you are interested in serving on the Board of Trustees, please contact our Executive Director, Marvo Reguindin at executive@wspapsych.org and provide us with your name, contact information, and a brief rationale for your interest. For more information, please review the Board Member Expectations and Board Member Recruitment & Election process documents.
Contact information for the Board of Trustees is here. You will need to log in.
Christen A. Carson, Ph.D., ABPP
President
Dr. Carson is a clinical and forensic psychologist who conducts evaluations and provides expert testimony in civil and criminal cases. Specializations include parenting evaluations, personal Injury/IME evaluations, and criminal mitigation, competency, and risk assessments. Dr. Carson provides consultation to other psychologists and to attorneys. Dr. Carson is on the Board of Directors for the American Board of Couple and Family Psychology, and is past President of the American Academy of Couple and Family Psychology. She serves on the editorial board of the Journal of Family Trauma, Child Custody, and Child Development. She is Board Certified by the American Board of Professional Psychology in both Forensic Psychology and Couple and Family Psychology. Dr. Carson also sees therapy patients in her Seattle based private practice.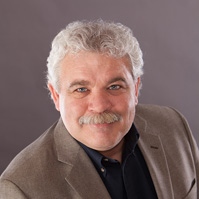 Kenneth Cole, Psy.D.
Trustee
Dr. Cole has worked in many different legal and community-based environments conducting assessments, writing reports, giving testimony, doing direct treatment and working with various therapeutic communities. Focus of assessment services has included court-related issues; Court-ordered psychological evaluations, Competency to Stand Trial, Not Guilty by Reason of Insanity and Diminished Capacity, as well as parenting evaluations related to guardianship issues. Dr. Cole also conducts pre-hire psychological assessments and fit for duty assessments for various local law enforcement agencies, fire departments, security organizations and school districts. Dr. Cole has extensive experience evaluating children for use in education-related identification of mental health conditions contributing to learning disabilities. He also evaluates children and adults for Autism Spectrum Disorder.

Jennifer L. DelVentura, Ph.D., ABPP
Co-Vice President
I would like to express my interest in applying for the open Board of Trustees position within WSPA. I am a clinical psychologist working in the Veterans Health Administration, licensed in Washington (and Georgia), and I am currently an active WSPA member. During my two years of WSPA membership I have sought opportunities to become more engaged with WSPA, including my current participation in the Continuing Education Review Committee, and previously, my participation in the WSPA Graduate Student Committee. I have also served in administrative and leadership roles in my institution (e.g., executive role on the Disruptive Behavior Committee as well as clinical and training committee roles) and local professional community (e.g., helping develop a cross-institutional peer mentoring and professional development group).

I am interested in joining the Board of Trustees because I value the role that state psychological associations play in advocacy, education, advancing the field, and creating professional community. I believe in active engagement in professional service as a means of participating in these vital functions, living professional values, and supporting the local community. I look forward to opportunities to serve the Board and WSPA further, for example, through helping support membership growth, enhancing sensitivity and responsiveness to the needs of members, and facilitating members' engagement in interprofessional education and community outreach.
Matt Goldenberg, Psy.D.
Trustee
Dr. Matt Goldenberg is a Washington state based Licensed Clinical Psychologist (License number PY60416098). He earned his Doctorate of Clinical Psychology (Psy.D.) from the Wright Institute in Berkeley, CA, a generalist training program that has been accredited by the American Psychological Association (APA). His internship at the University of Washington Counseling Center was also accredited by the American Psychological Association. Prior to doctoral training, he completed a Masters of Arts in Psychology at Seattle University, where the Existential-Phenomenological tradition is emphasized. He has worked with clients as young as five months through older age on a variety of issues. Additionally, Dr. Goldenberg has benefited from clinical training in public, private, and forensic settings and is able to provide psychotherapy for a wide span of symptoms, concerns, and issues. He has received various awards and acknowledgements for his focus on social justice and leadership development.

Lynda Hernández, Ph.D., NCSP
Trustee, Secretary
Dr. Hernández is a licensed clinical psychologist and nationally certified school psychologist (NCSP), earning her doctorate in School Psychology at Illinois State University. While living in Chicago, she gained experience providing psychological service within highly diverse public elementary, middle, and high schools. She completed her post-doctoral training at Johns Hopkins University School of Medicine within Kennedy Krieger Institutes outpatient behavior management clinic in Baltimore. Dr. Hernández works in private practice and specializes in the treatment of children with disruptive behavior disorders and provides caregiver behavior management training.
Her clinical passions lie in providing high integrity care to all children through systemic, cultural, and evidence-based lenses. She is particularly interested in the intersection of mental health service and our education system, which has led her to collaborate with local school districts to provide professional development workshops for educators.
Dr. Hernández is a newcomer to Washington, moving here in 2017. Following her passion for community involvement, Dr. Hernández joined WSPA and became co-chair of WSPAs Early Career Psychologists (ECP) committee. She is honored and enthusiastic to step into her new role on the WSPA Board of Trustees and is looks forward to contributing to our field at large.
Mandi Maycumber, LMHC, SUDP
Graduate Student Trustee
I have over 9 years of behavioral health experience in both direct care and administration. I am a licensed mental health counselor, a substance use disorder professional, and a doctoral student at Northwest University. It is an honor to serve as the WSPA graduate student trustee.
I have a background in forensic counseling and am especially interested in honing my skills in assessment as I work toward becoming a psychologist. My current research is into the pandemic and its effects on practitioners – psychologists in particular.
As long-time PNW resident, I enjoy making the most of the natural beauty around us. When not working or partaking in graduate studies, you may find me hiking, climbing, or skiing around the Cascade or Olympic Mountain ranges. My husband and son accompany me on many journeys and bring the utmost joy to my daily life.

Kiranmayi (Kiran) Neelarambam, Ph.D.
Trustee
I grew up in India and hold an undergraduate degree in Psychology, English Literature, and Political Science and a Master's Degree in Counseling Psychology. After gaining several years of work experience in the corporate world, I moved to the United States to pursue further education in Psychology. I gained another Masters degree in Professional Counseling and a PhD in Counseling Psychology from Georgia State University.
Since 2008, I have worked with adults who have experienced trauma, mood disorders, and anxiety disorders. I have worked in community mental health/not-for-profit hospital settings as well as university counseling centers. I collaborated to establish a Stress/Biofeedback Clinic at one counseling center and ran stress and biofeedback sessions at the Stress Clinic of another counseling center. I have been a part of the Alcohol and Drug Evaluation and Eating Disorder treatment teams catering to college age students.
In therapy, I'm grounded in the multicultural feminist framework, attending to clients' cultural identities as well as how gender norms and socialization impact them. I use Cognitive Behavioral Therapy(CBT) and Acceptance and Commitment Therapy (ACT) to intervene. Mindfulness is woven into both my personal life and professional practice. I'm also influenced by attachment theories and emotion-focused work. I enjoy helping couples reconnect and find their way back to each other emotionally. I have facilitated several groups over the years, particularly interpersonal process groups. I collaborated to co-create and co-run ACT for change groups.
In research, my focus has been primarily on psychological markers of trauma and psychotherapy outcomes for trauma survivors in underprivileged populations, the role of resilience and mindfulness in moderating trauma and depression, and experiences of international students and workers in the United States.
In my practice, I am intentional about creating a supportive safe space for clients to explore their whole selves, learn about their strengths and find ways to bolster their resilience in the face of life's challenges. I am active, engaged, and collaborative. My clients describe me as warm, supportive and straightforward while also willing to challenge them to grow. I am multilingual and offer therapy in four languages - English, Hindi, Kannada, and Telugu.

Megan Wagoner, Psy.D.
Co-Vice President, Treasurer
I am a psychologist in private practice in Seattle, and a WSPA member in good standing. Though I have been a WSPA member since my internship year, I only became more active in the organization when the Good Trouble committee was formed in 2020. Through participation in that group, I have found significant meaning in connection with my psychologist colleagues as we wrestle to identify and work towards shared mission, vision, and goals. My collaborative process skills have deepened through this work as well. I am interested in working on these processes with the wider WSPA board, and helping the organization meet the needs of our members and of the practice of psychology in Washington state as a whole.