2020 Fall Convention - Workshops
Friday, Oct. 16th CE Workshops

Keynote Speaker
Through the Looking Glass: Evaluation and Testing of Bilinguals in a Monolingual World.
Presenter: Samuel O. Ortiz, Ph.D.
CE credits: 3
Time: 9:00 AM - 12:15 PM
Learning Objectives: In general, following the workshop, participants will able to:
Recognize aspects of cognitive, academic, and linguistic development that distinguish bilinguals from monolinguals
Understand the true nature of bias in testing as a function of construct validity
Identify the limitations of various approaches to testing English learners and the extent to which validity is undermined by cultural and linguistic factors
Apply findings from research in a manner that permits a true peer comparison for English learners
Learn how to assess and evaluate an individual's language development and exposure and determine the extent to which cultural and linguistic factors may have compromised the validity of test performance and results
Explain why language exposure must be accounted for in comparisons of English learners with English speakers as well as in comparisons of English learners with other English learners
Draw valid conclusions regarding the validity of test data as guided by new tools and instruments
Engage in competent and valid evaluation of any individual regardless of language background.
Program Description:
Being raised with two languages and two cultures affects development in ways that are manifestly identified by popular evaluation methods and tools as evidence of "disorder" rather than "difference." The precise manner in which bilingual and bicultural experiences undermine the construct and interpretive validity of various forms of assessment, including testing, is poorly understood and highly underestimated. This presentation provides both an introduction to the manner in which the psychological development of individuals raised in more than one language and culture differs from that of those raised with only one language and one culture and the reasons why this occurs. This information is couched within a systematic framework for assessment and evaluation that represents a contemporary, evidence-based approach to evaluating English learners with an emphasis on fairness. Specific procedures are presented which permit any evaluator to conduct assessments of English learners in a manner that can generate valid data with which to support conclusions and diagnostic decisions. Topics include: the bilingual-bicultural experience, understanding bias in testing, issues regarding test score validity, advantages and disadvantages of typical methods for evaluating English learners, the importance of true peer comparisons, and advances in tests and testing with bilinguals as a function of controlling for differences in language exposure as indicated by various tools like the C-LIM, BESA, and Ortiz PVAT. The knowledge and skills gained will be useful to practitioners at all levels and provides a solid base for engaging in evaluation of English learners that incorporates contemporary research and advances in tests and testing.
About the Presenter, Samuel O. Ortiz, Ph.D.: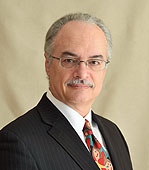 Dr. Ortiz is Professor of Psychology at St. John's University, New York. He holds a Ph.D. in clinical psychology from the University of Southern California and a credential in school psychology with postdoctoral training in bilingual school psychology from San Diego State University. He has served as Visiting Professor and Research Fellow at Nagoya University, Japan, as Vice President for Professional Affairs of APA Division 16 (School Psychology), as member and Chair of APA's, Committee on Psychological Tests and Assessment, as member of the Coalition for Psychology in Schools and Education, as representative on the New York State Committee of Practitioners on ELL and LEP Students, and as member of APA Presidential Task Force on Educational Disparities. Dr. Ortiz has served on various editorial boards including Journal of School Psychology, School Psychology Quarterly, and Journal of Applied School Psychology. He is an internationally recognized expert on a variety of topics including nondiscriminatory assessment, evaluation of English learners, cross-battery assessment (XBA), and learning disabilities. He is author of the Ortiz PVAT, primary author of XBASS and his books include Assessment of Culturally and Linguistically Diverse Students: A practical guide, and Essentials of Cross-Battery Assessment, 3rd Edition. Dr. Ortiz is bilingual (Spanish) and bicultural (Puerto Rican).
Telepsychology, Clinical Presence, and the Therapeutic Relationship
CE credits: 3
Time: 2:00 PM - 5:15 PM
Learning Objectives:
Participants will be able to explain how the therapeutic relationship may be impacted for both the client and the clinician using telepsychology.
Participants will be able to describe ethical issues that can arise from the sudden shift to telepsychology as well as practicing during a public health crisis.
Participants will be able to list strategies to use to mitigate personal and professional issues and to strengthen the therapeutic relationship during a pandemic.
Program Description:
Due to the COVID-19 pandemic travel restrictions, many psychologists who were not practicing telepsychology suddenly found themselves scrambling to figure out how to do so and wondering how it would impact treatment with their clients. The intent of this workshop is to briefly review the evidenced-based factors that impact the therapeutic relationship and then more deeply discuss how these factors may be influenced by using telepsychology. While psychologists typically practice from one theoretical orientation or a combination of orientations, most orientations do not consider how the therapeutic relationship is changed when technology is introduced. In addition to the technology factors, ethical and legal issues that arise from the sudden shift to telepsychology will be examined. Finally, strategies to deepen and to strengthen the therapeutic relationship will be offered, and technology-specific challenges encountered due to the pandemic will be addressed. The impact on the clinician of the changes due to the pandemic will also be addressed. Time will be allowed for discussion of participants' concerns and struggles during the pandemic. Considerations for future practice options and opportunities will also be explored.
Note: This presentation will not cover the nuts and bolts of how to set up a telepsychology practice. It will focus on the clinical aspects of including telepsychology as an additional tool for your practice.
About the Presenters, Samantha Slaughter Psy.D., and Kathleen M. Pape, Psy.D.:
<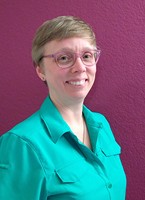 Samantha Slaughter, Psy.D. is the Director of Professional Affairs (DPA) for WSPA. She has over 10 years of clinical experience, eight of those as a trainee supervisor. She regularly provides community presentations on psychotherapy and clinical supervision.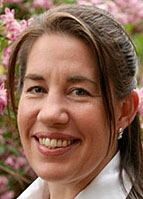 Kathleen M. Pape, Psy.D. is a licensed clinical psychologist, university lecturer, and clinical supervisor in private practice for over twenty years in Seattle, WA. She received her MA from Seattle University's Master of Arts in existential-phenomenological psychology, and her Psy.D. in Clinical Psychology from Antioch University Seattle.
Getting the Most out of Your Session: Leveraging the Art and Science of DBT
CE credits: 3
Time: 2:00 PM - 5:15 PM
Learning Objectives:
Learn the philosophy, principles, and assumptions underlying DBT that are relevant to delivery of treatment in other CBT approaches.
Become acquainted with the research supporting DBT's evidence base and how to translate the science into practical intervention.
Learn key strategies used in DBT to maximize delivery of DBT sessions and/or facilitate other CBT approaches.
Program Description:
Dialectical Behavior Therapy (DBT) is an established evidence-based treatment designed for individuals who present with multiple complex mental health problems and challenging behaviors. The treatment is integrative, balancing the change-focused strategies of cognitive-behavioral therapy with acceptance-based principles derived from eastern Zen practices, western contemplative spirituality and validation based psychotherapy. This three-hour program is designed to help therapists apply research based elements of DBT to get the most out of their sessions. The program will summarize the research on DBT and discuss principles and core strategies suitable for integration into other forms of cognitive behavioral therapy. DBT practitioners will learn how to strive toward DBT adherence through discussion of key strategies and their application. The program will blend lecture with opportunity for group discussion.
About the Presenter, Kathryn Korslund, Ph.D.: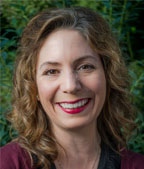 Dr. Korslund completed her postdoctoral fellowship under the direction of Dr. Marsha Linehan, developer of Dialectical Behavior Therapy (DBT). She was a co-investigator with Dr. Linehan on several federally funded research studies on DBT and served as the Associate Director of Dr. Linehan's clinical research and training center for over 15 years. Dr. Korslund is a recognized expert on DBT and provides training and consultation nationally and internationally. She is the founding President of the DBT-Linehan Board of Certification.
Saturday, Oct. 17th CE Workshops
Diabetes and Mental Health
CE credits: 3
Time: 9:00 AM - 12:15 PM
Learning Objectives:
Define the two major types of diabetes.
Delineate the roles of exercise, food, glucose monitoring, and medication in the treatment of diabetes.
Define the most common types of mental health disorders that occur more frequently in people with diabetes.
Program Description:
With the spread of the COVID19 virus, people with diabetes are at high risk for serious illness, and subject to the highest levels of stress. Diabetes is a metabolic disorder that affects over 30 million people in the United States and people with diabetes are twice as likely to suffer from depression or anxiety. Successful treatment of diabetes involves adherence to a regimen involving food, activity, sleep, blood testing, and medication. This workshop reviews the underlying physiology and treatment of Type 1 and Type 2 diabetes, and describes common behavioral issues including health care management, stress, and mental health concerns associated with diabetes, particularly at this time of additional health and mental health sequellae of COVID19.
About the Presenter, W. Douglas Tynan, Ph.D.: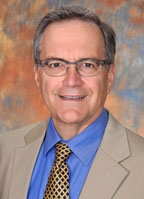 W. Douglas Tynan, Ph.D., American Diabetes Association. Dr. Tynan established one of the first comprehensive psycho-social programs for children with diabetes at Childrens National Health System and went on to develop programs in integrated primary care with Nemours Ai duPont system. He is a founding co-editor of Clinical Practice in Pediatric Psychology, and currently coordinates mental health education for the ADA.
HST Training for Disaster Preparation, Response and Recover
CE credits: 3
Time: 9:00 AM - 12:15 PM
Learning Objectives:
Identify and describe the most common behavioral health impacts of disaster, and appropriate evidence-based disaster mental health interventions, as well as the issues that are most likely to impact clinical care.
Illustrate and discuss the differences between normal standard of care and standards of care in disaster response including signs and impact of caregiver fatigue, along with some strategies to assist.
Explain how to integrate into the disaster response system locally to be ready to assist during disasters.
Program Description:
Disasters produce behavioral health patient surge, presenting with increased depressive, anxious, and somatic symptoms. This surge is often not able to be managed by behavioral health providers. With some training, the role of assisting with common responses can be managed by members within communities, trained to assist and also trained when to refer. This allows professional providers to attend to more severe issues, and reducing the impact of surge on services.
The Health Support Team training offers an opportunity for licensed clinicians to "unlearn" traditional therapeutic practices and step into a different role: that of a disaster responder. HST training offers evidence-based techniques for how to apply principles of clinical psychology effectively in a disaster response setting, working with and training laypeople in effective, simple and straightforward interventions to assist themselves, and the members of their communities. Common neurological responses to trauma in adults and kids, grief and loss, de-escalation and situation assessment are examples of some of the modules that are covered in the HST training. In addition, HST trainers teach simple interventions to help individuals manage some of the symptoms of acute stress common to disasters.
About the Presenters, Kira Mauseth, Ph.D., Tona McGuire, Ph.D., Matt Brickell, Psy.D.: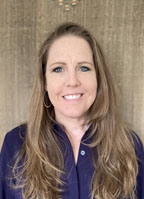 Kira Mauseth, Ph.D. is a practicing clinical psychologist who splits her professional time between seeing patients at Snohomish Psychology Associates, teaching as a Senior Instructor at Seattle University and serving as a co-lead for the Behavioral Health Strike Team for the WA State Department of Health. Her research interests focus on resilience and recovery from trauma as well as well as disaster behavioral health. She has worked extensively in Haiti with earthquake survivors, in Jordan with Syrian refugees and Jordanian relief workers, and with first responders and health care workers throughout Puget Sound the United States. Dr. Mauseth also conducts trainings with organizations and educational groups about disaster preparedness and resilience building within local communities.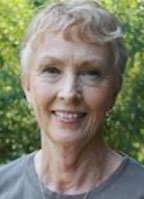 Dr. Tona L. McGuire is a Clinical Psychologist working primarily with children and families. She was formerly the Associate Head of the Consultation and Liaison Division at Children's Hospital and Regional Medical Center in Seattle Washington, and was Clinical Associate Professor in the Department of Psychiatry and Behavioral Sciences at the University of Washington, School of Medicine. She sub-specializes in the area of Pediatric Psychology, and enjoys helping children and families who are dealing with the psychological impact of illness and chronic medical conditions. She often consults with families around the impact of death and grief on children and families. She has presented her work in these clinical areas locally and internationally, and has written articles for both professional journals and textbooks. She has been involved in disaster preparation and response for 15 years both in her local community as well as internationally, and co-developed a Disaster Behavioral Health curriculum which has been used internationally as well as within Washington State. Currently she is Chair of the Disaster Clinical Advisory Committee, which plans for the impact of disasters on the regional healthcare system, as well as the State Disaster Medical Advisory Committee. Dr. McGuire is one of the Leads for Washington State Department of Health's Behavioral Health Strike Team.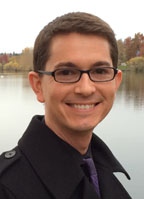 Matt Brickell, Psy.D., is a Clinical Psychologist who works with adolescents, families, and adults. Dr. Brickell has extensive clinical experience working with adolescents and adults in both outpatient and inpatient settings, including: psychiatric hospitals, the King County court system, Seattle-area schools, and community mental health clinics. In addition, he has provided psychological assessments for the King County court system, the King County school system, and inpatient psychiatric hospitals. He has a deep interest in trauma and crisis intervention.
CBT Outside the Box: Tips and Tools for Multicultural Practice
CE credits: 3
Time: 2:00 PM - 5:15 PM
This workshop is designed to help you:
Avoid the biggest CBT mistake of premature cognitive restructuring.
Create with clients a Personal Strengths Inventory that recognizes culturally based strengths and supports.
Adapt cognitive restructuring via specific culturally responsive strategies.
Program Description:
Come join us for a lively discussion of creative approaches to psychotherapy in a multicultural world! The ADDRESSING framework will be our starting point with attention to Age and generational roles, Disability, Religion and spirituality, Ethnic and racial identity, Socioeconomic status, Sexual orientation, Indigenous heritage, National origin, and Gender. From there, we'll look at how to inspire clients via a Personal Strengths Inventory that incorporates culturally based strengths. We'll cover how to avoid the biggest mistake in cognitive behavior therapy, along with a technique for creating culturally congruent homework. Specific cultural adaptations of cognitive therapy will include Compassion Voice, Attitude of Gratitude, Wise Elder, and Most Generous Interpretation Technique.
This is a live workshop and participants are asked to keep their cameras on so that we can share questions, ideas, and thoughts in an open format.
About the Presenter, Pamela A. Hays, Ph.D.: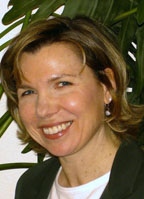 Pamela Hays holds a Ph.D. in Clinical Psychology from the University of Hawaii and served as NIMH postdoctoral fellow at the University of Rochester School of Medicine followed by 11 years teaching at Antioch University Seattle. Her research has included work with Muslim women in North Africa, and Southeast Asian people in the U.S. In 2000, she returned to her hometown in Alaska where she has worked with the local community health center, the Dena'ina Wellness Center, and in private practice. Pam's therapeutic work is featured in APA-produced training videos, and she is the author of several books on culturally responsive practice and well-being. Before COVID, Pam loved teaching workshops around the U.S., whereas now she's thrilled when she gets the video and audio to work right on Zoom.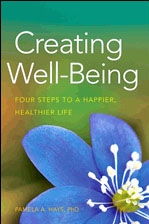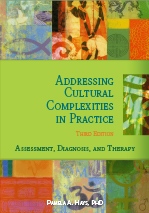 Functional Movement and Neurological Disorders: Overview and Treatment
CE credits: 2
Time: 2:00 pm - 4:00 pm

Learning Objectives:
Participants will be able to:
Describe the relevance of multidisciplinary treatment of functional movement disorders
Identify resources to develop skillsets for treatment of functional movement disorders
Identify barriers to treatment of functional movement disorders
Program Description:
Functional Neurological Disorders (FND), covered in the DSM-5 under Conversion Disorder (Functional Neurological Symptom Disorder), includes different kinds of neurological symptoms including Functional Movement Disorders (FMD). There has been extensive research in the FMD field in parallel with studying the neural underpinnings of both abnormal and normal movements in humans. Comprehending how normal movement is produced in humans informs the genesis of abnormal movement patterns and vice-versa, and ultimately guides treatment. In FMD, we recognize maladaptive patterns of thought and behavior resulting in debilitating neurological symptoms. The negative clinical impact of FMD on the quality of life of patients and caregivers is severe and long-lasting due to several factors: underrecognition of abnormal movement patterns; ineffective communication of the diagnosis with the patient and caregiver; unnecessary overtesting and overtreatment of movements with pharmacological agents; undertreatment of concomitant mood and pain disorders; and most importantly a paucity of multidisciplinary treatment resources.
The two lectures presented today will highlight the neuroimaging research in FMD, the phenomenology of these disorders, and the importance of simultaneous dual FMD treatment using traditional and modified CBT tools and motor retraining. Of the two treatment modalities, the second lecture will focus on CBT tools by highlighting the structure of sessions, the typical course of treatment, and case examples.
This work can be extremely rewarding because it can heal patients often neglected by the medical community who have sometimes spent years looking for help. We hope to inspire members of the audience to become interested and develop the skillsets necessary to treat functional neurological disorders, a significant unmet need in medicine.
About the Presenters, Pravin Khemani, MD, FAAN & Suzanna Eller, MA, LMHC, NBCC: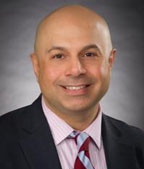 Dr. Khemani is a movement disorders fellowship trained neurologist who treats patients at Swedish Neuroscience Institute at Cherry Hill in Seattle. He specializes in the treatment of neurodegenerative disorders and sees patients with functional movement disorders. He serves on the board of the American Parkinson Disease Association in the capacity of its medical director. He is keen on identifying unmet needs in the field of movement disorders and building alliances within the community to provide multidisciplinary treatment for patients and caregivers suffering from a variety of movement disorders.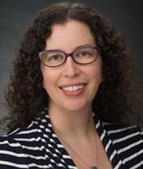 Ms. Eller has been providing therapy for 20 years. Having spent the first half of her career dedicated to elders and the challenges of aging, the past 7 years have been focused on supporting those with Neurological diagnoses. She has trained with experts from the Mayo Clinic and University of Kentucky to learn the best approaches for treating Functional Neurological and Movement Disorders.
Sunday, Oct. 18th CE Workshop

Sequence X: Perplexing Problems in Psychological Practice: Decision Science, Ethics & Risk Management
CE Credits: 6.0
Time: 9:00 am to 4:00 pm.
Learning Objectives:
Describe basic principles of risk management, as applied to several specific clinical situations that frequently arise in professional practice.
Identify core heuristics and biasing processes that can interfere with appropriate risk management and ethical decision-making.
List three strategies to ameliorate decision-making challenges.
Describe preliminary considerations prior to engaging in interjurisdictional practice.
Evaluate potential issues and preventive responses to supervisory risks.
Identify three methods for reducing privacy risks when using technology in clinical practice and responding appropriately to breaches if they occur.
Name three strategies for handling subpoenas and deposition demands.
Program Description:
For over two decades, The Trust has worked to educate and support psychologists in improving their risk management skills and strategies by providing live workshops, webinars, risk management consultation and expanding resources. The 10th workshop in our Sequence series will continue to emphasize more applied, integrated and strategic methods to help you protect yourself from adverse disciplinary and legal actions, and stay grounded in ethical principles and practices.The Trust Risk Management Consultants have culled subject matter from some 80,000 consultations provided to date to focus this workshop on problems practitioners often encounter. Topics will include how decision science can inform clinical and ethical decision-making; interjurisdictional practice challenges and navigating the PSYPACT era; complexities in structuring and conducting supervision; managing technology and privacy concerns in practice; and handling subpoenas and depositions.
The workshop is designed for an intermediate level.
About the Presenter, Daniel O. Taube, J.D. Ph.D.: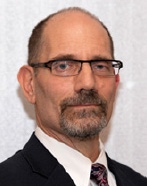 Daniel O. Taube, J.D. Ph.D.Daniel O. Taube earned his J.D. from Villanova University in 1985 and his Ph.D. in clinical psychology from Hahnemann University in 1987, as a member of the Hahnemann/Villanova Joint Psychology and Law Graduate Program. He is a Full Professor at the California School of Professional Psychology, San Francisco at Alliant International University, past Psy.D. Program Director, founder and coordinator of the Forensic Family Child Track and member of the Child/Family Track. His areas of professional focus include ethical and legal issues in professional practice, child protection, addictions, and disability and parenting. In addition to his teaching and research interests, he has been in private practice for 23 years, has served on the APA Ethics Appeals Panel for the past 20 years, and taught graduate and professional level courses on ethical and legal issues in professional practice for 25 years. Dr. Taube regularly consults with a wide range of practitioners and community agencies regarding standards of practice and ethical concerns.
The Trust policy holders will receive a 15% premium discount on their Trust Sponsored Professional Liability Insurance for the next two consecutive years.

Washington State Psychological Association (WSPA) is approved by the American Psychological Association to sponsor continuing education for psychologists. WSPA maintains responsibility for this program and its content.