Insurance-Bridge
WELCOME!
We're excited to introduce you to Insurance-Bridge.Com!
I'm a psychologist in private practice in Seattle. I am not on any insurance panels, but many of my clients have out-of-network benefits. A colleague and I built a website that would allow those clients to submit their claims quickly and easily. Our clients really love the service because it spares them time and hassle. Especially with the financial impacts of the pandemic, clients appreciate getting reimbursed easily. They feel more comfortable coming in to get the help they need.

In response to these troubling times, we are opening this service to other fee-for-service providers who want to help their clients get the insurance benefits they've already paid for without added stress. The site is free to therapists and clients only pay for the claims they submit.

Here's how it works:
Therapists join Insurance-Bridge.Com at no cost
Clients pay at the time of service and receive a superbill
At their convenience, the client enters their information on Insurance-Bridge.Com
Their claim is electronically submitted for them for less than the price of a cup of coffee!
Please click the link below to join Insurance-Bridge. Please
email Carolyn
if you have questions.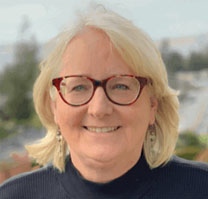 Carolyn Mangelsdorf, Ph.D.
Co-founder
Carolyn@Insurance-Bridge.Com
Carolyn is a clinical psychologist who has been doing the insurance billing for her private practice for 30 years. When faced with her own family's out-of-network billing for various services, Carolyn realized how unnecessarily difficult it was to obtain reimbursement from her insurance company. After spending an hour of trying to complete an online form that kept disappearing, it occurred to her that if this task was impossible for her, how much more of an obstacle it was for people without decades of billing experience.
Free Consultation!

It's been a difficult year for all of us. Building a practice can be a challenging and isolated pursuit in the best of times. We'd love to spend some time talking to you. We are happy to answer questions about practice building, insurance billing or moving to a fee-for-service practice. Even if you just want to talk about how the pandemic is affecting you and your practice, we'd love to share our experiences and see if we can help. Leave your contact information and we'll email you a calendar link.
Daily drawing for a $50 Amazon gift card!





Enter below.