2018 Fall Convention - Friday

Friday, Nov. 2nd CE Workshops
OIC: The Coverage Challenge

Keynote Speaker: AnnaLisa Gellermann, JD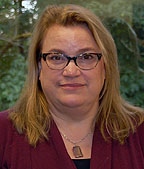 AnnaLisa Gellermann is the Chief Deputy for the Office of the Insurance Commissioner, and is proud to work with Commissioner Mike Kreidler, the longest serving commissioner in the United States.
AnnaLisa has devoted her career to serving the citizens of Washington as a public lawyer, regulatory and executive manager. She joined the OIC in 2013 as the Deputy Director of the Legal Affairs, and then assumed leadership of the Policy and Legislative Affairs Division as well. Prior to joining the OIC, AnnaLisa served as an executive manager of the Insurance Claims Services division at the Washington State Department of Labor and Industries, heading Legal Services, Return to Work Services, Policy, and Pension programs. She also managed the Self-Insured program, overseeing the regulation of nearly 400 of the largest companies in the state that self-insure for workers' compensation coverage. AnnaLisa began her state service as an assistant attorney general under then Attorney General Christine Gregoire. AnnaLisa was later awarded then Attorney General Rob McKenna's first Excellence in Service award.
AnnaLisa has served as a board member with the Washington State Health Insurance Pool, Washington Health Care Facilities Authority, and Behavioral Health Resources, whose mission is to support and strengthen individuals, families and the community by promoting mental health and chemical dependency recovery.
AnnaLisa graduated magna cum laude from Seattle University School of law and earned her undergraduate degree from Western Washington University.
Program Description:
Access to mental health services remains a barrier for many consumers, in part because the complicated procedures of the insurance industry are often a barrier to providers' ability to accept insurance. Ms. Gellermann, the new Chief Deputy of the Office of the Insurance Commissioner, will describe the role OIC has in the regulation of the insurance industry, including addressing issues of mental health parity violations, as well as the relationship OIC has with psychologists and other mental health providers. She will also speak on a new, 2-year grant the Office of the Insurance Commissioner (OIC) received from the Federal Government to uncover any barriers to accessing mental health and substance use disorder treatments that may exist for Washington consumers.
---
More than Al-Anon and Nar-Anon: Therapeutic Approaches and Techniques to Help Families of Loved Ones with Addictions

CE credits: 1.5
Learning Objectives:
At the end of this seminar, participants will be able to:
Identify 3 treatment options for clients with loved ones with Substance Use Disorders (SUDs) and the research support on the effectiveness of each treatment option.
Assess which treatment option to pursue with a client based on the benefits and difficulties of each treatment option, as well as the client's goals regarding their loved one with SUD.
Use and teach clients effective strategies for coping with a loved one with SUD.
Access and provide resources to clients with loved ones with SUDs.
Program Description:
This 1.5 hour workshop will introduce providers to effective strategies for helping family members and spouses of loved ones with Substance Use Disorders (SUDs). Three treatment options for working with family members: peer self-help groups, interventions, and Community Reinforcement and Family Training (CRAFT) will be presented. The research evidence on the effectiveness of each option will be reviewed and the benefits and difficulties of pursuing each treatment option will be examined. Participants will receive resources about each treatment option that they can offer and discuss with their clients. Additionally, participants will learn strategies to better support their clients who have loved ones with SUDs, as well as communication strategies their clients can use to address their loved ones with SUDs.
About the Presenter, Christeine Terry, Ph.D.: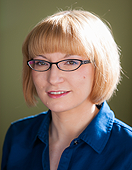 Christeine Terry, Ph.D. is a licensed psychologist specializing in evidence based treatments for substance use disorders for adults and families in private practice and Northwest Hospital. She received her degree from the University of Washington where she received extensive training in Cognitive Behavioral Therapies for SUDs, mood, and anxiety disorders.
Working with Injured Hispanic Laborers: Cultural Considerations and Successful Techniques
CE credits: 1.5
Learning Objectives:
At the end of this seminar, participants will be able to:
Identify psychosocial factors unique to the Hispanic laborer population.
Describe therapy interventions appropriate for this population.
Program Description:
Injured Hispanic laborers present a unique set of challenges. Cultural factors are complex and successful interventions involve a multi-dimensional approach that is sensitive to these factors. This workshop explores the cultural and practical aspects of working with this subset of individual who are essential to our agricultural economy. Tips on successful use of translators are discussed.
About the Presenters, Nora K. Marks, Ph.D., Maui Garza, Psy.D.: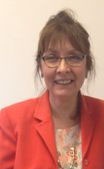 Dr. Nora Marks is a clinical psychologist who practices in Eastern Washington. In her roles as a school psychologist (20 years) and as a clinical psychologist (7 years), she has worked extensively with Hispanic clients and interpreters, providing SSDI, DSHS and private assessments as well as 1:1 therapy with injured Hispanic workers. Dr. Marks owns and manages Columbia Basin Psychological Services.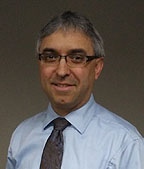 Dr. Maui Garza also resides in Eastern Washington and is a recent graduate of Cappella's Psy D program and is in the process of licensure. He has much personal and professional experience with Hispanic clients. He provides vocational rehabilitation counseling for LNI and is a forensic vocational expert. Dr. Garza owns and manages M2 Counseling and Consulting.

Children and Psychotropic Medications: A Guide for Psychologists
CE credits: 1.5
Learning Objectives:
This workshop is designed to help you:
To become familiar with medications commonly prescribed to children and intended uses.
To learn how psychologists can play an important role with children prescribed psychotropic medication.
Program Description:
Psychologists frequently receive referrals from health-care providers asking for an evaluation of a child's attention, anxiety, depression, learning, or other neurodevelopmental struggles. Common questions are "Does this child have ADHD?" "Does this child have depression and/or anxiety?" "Is medication indicated?" When we receive these referrals, what are our roles as psychologists? What ethics are involved? What information is helpful to know when collaborating with physicians and other prescribers? In this workshop, we will present information (e.g., historical context, controversies, ethical issues, types of medication, research findings, and specific recommendations) to help attendees to work effectively in this area.
About the Presenters, Steven E. Curtis, Ph.D., NCSP, MSCP, Gwendolyn Barnhart, Ph.D., Lori Woehler, BA: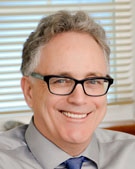 Steve Curtis, Ph.D., NCSP, MSCP is an Affiliate Faculty member of the Psy.D. Clinical Psychology Program at Antioch University, Seattle (now APA approved), a Licensed Clinical Psychologist, and a Nationally Certified School Psychologist. He completed his undergraduate studies at UCLA, doctoral studies at Utah State University, pre-doctoral internship/post-doctoral fellowship in Child Clinical Psychology at the University of Washington School of Medicine, and Postdoctoral Master of Science in Clinical Psychopharmacology at Alliant International University. He is currently completing requirements to become a New Mexico Conditional Prescribing Psychologist at the Family Practice Clinic of Memorial Medical Center in Las Cruces. Dr. Curtis is assisted in this workshop by Psy.D. doctoral students, Gwendolyn Barnhart, Ph.D. and Lori Woehler, BA.

Psychology's Role in Addressing the Opioid Crisis
CE credits: 1.5
Learning Objectives:
Upon completion of the program participants will be able to identify 5 ways in which psychology can contribute to addressing the opioid crisis.
Upon completion, participants will be able to describe a change they can make in their practice to accommodate some of the opportunities available in assisting with the opioid crisis in Washington State.
Program Description:
There is a great urgency on the part of state policy makers and healthcare professionals to respond to the tragic rise in deaths and disability resulting from the use of opioids and related substances. Statistics on the effectiveness of the methods currently in use pale in comparison to the projected rise in deaths. Interestingly, psychologists can contribute in ways not generally recognized in large scale evaluations.
This workshop will address how psychologists can make an impact, how you can get training in these areas of practice, and how we can work with other provider disciplines to be recognized for our value. APA has set a priority on demonstrating psychology's value on both individual and systems levels. Many of you are dealing with these issues in your practice, workplace or family. We are working with divisions and SPTAs to look at workforce development as well as shifting the public dialogue to include early intervention, integrated approaches and family support. We have systems knowledge and experts who address workplace drug issues, social determinants, health disparities and other public health problems. These resources will be discussed.
Also discussed will be the needs for the future and how quickly they are changing. The impact of technology, value-based payments and growing competition create a need for a much more nimble response to these changes. What does psychology, with our rich and varied ways of addressing problems of behavior, need to do to meet the demands and take advantage of the opportunities? Many have called psychology a "large tent" organization due to our richness of approaches and scientific inquiry. We look at the opioid crisis through many different lenses. We can help, but do we have enough of a trained workforce? These are issues to be discussed during this presentation.
About the Presenter, Elena Eisman, Ed.D., ABPP: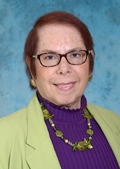 Elena J. Eisman, EdD, ABPP is the Director of the American Psychological Association's Center for Psychology and Health. The Center for Psychology and Health, an APA center of excellence, has as its mission to integrate and disseminate APA's work in the broadly defined area of psychology's contribution to health. She is the point person for the APA Opioid initiative. She is also the Associate Executive Director for Governance Operations at APA, overseeing the staffing of the Committee for the Advancement of Professional Practice.

Formerly, Dr. Eisman was the Executive Director and Director of Professional Affairs for the Massachusetts Psychological Association for over 20 years. In that capacity, she worked extensively on psychology's role in state healthcare reform and served on state-wide commissions, committees and task forces. She chaired the Massachusetts Mental Health Coalition for 15 years. She held a faculty position at the Massachusetts School of Professional Psychology, worked as a private practitioner, as well as Chief Psychologist in a Community Mental Health Clinic. She has written and presented in the areas of healthcare, professional policy, advocacy, credentialing, and psychology education.
Executive Function in ASD: Current Research and Interventions
CE credits: 1.5
Learning Objectives:
Analyze current research on executive function in children with ASD
Recognize the impacts of executive function challenges on children with ASD
Integrate current executive function interventions for children with ASD into their own practice
Program Description:
"Executive Function in ASD: Current Research and Interventions", will review the current research on executive function in children with ASD, discuss the potential impacts of poor executive function on individuals with ASD, and review current executive function interventions used in clinical practice. Attendees of this talk will leave with essential information for conceptualizing and treating children on the autism spectrum.
About the Presenter, Tanya St. John, Ph.D.: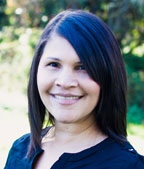 Dr. St. John is Licensed Clinical Psychologist and Research Scientist at the University of Washington Autism Center. Dr. St. John has devoted her career to understanding autism across the lifespan, with a particular emphasis on toddlers and young children, and executive functions.

Considerations When Treating Asian Americans

CE credits: 1.5
Learning Objectives:
List two barriers to seeking therapy for Asian/Asian American community
Discuss the model minority myth and how it impacts Asian/Asian Americans
Program Description:
Asian Americans comprise the fastest growing minority group in the United States and Seattle's Asian American community is comprised of more than double the nationalfigure (13% vs. 5.8%1. They are also the least likely minority group to come into our offices. Come learn more about the barriers that prevent Asian Americans from seeking help, cultural values that may be confusing or difficult to understand, the impact of the model minority myth, and issues related to immigration and acculturation. This presentation hopes to deepen cultural competence and knowledge of Asian and Asian American culture and increase therapeutic effectiveness when working with this population.
About the Presenter, Sally Chung, Psy.D.: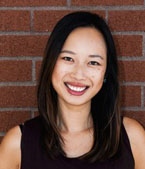 Sally Chung, Psy.D. is a clinical psychologist whose journey of immigration and acculturation led her to research cultural identity development and "tiger mother" parenting in graduate school. She is a member of the Asian American Psychological Association and is interested cultural identity, mental health stigma, and APPI representation in society.
TMS, ECT, and Ketamine: When Medications and Therapy Aren't Enough

CE credits: 1.5
Learning Objectives:
Participants will be able to describe the relative efficacy of ECT, TMS, and ketamine for treatment-resistant depression
Participants will be able to list at least two disorders effectively treated by ECT, TMS, and ketamine
Participants will be able to describe, in general, the rates of notable side effects for ECT, TMS, and ketamine
Program Description:
When antidepressants and psychotherapy are unhelpful, many patients - and providers - find themselves at a loss for next steps. For many such patients, electroconvulsive therapy (ECT) and transcraniel magnetic stimulation (TMS) have offered substantial relief. More recently, ketamine infusions have also emerged as an intriguing and potent treatment option for some with resistant depression. Drs Jesse Adams and Rebecca Allen will review the relevant literature and efficacy of TMS, ECT, and ketamine for treatment-resistant conditions.
About the Presenters, Jesse Adams, MD, Rebecca Allen, MD, MPH: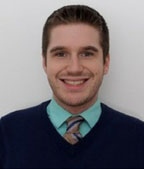 Jesse Adams, MD is a pediatric neuropsychiatrist who, in addition to his work treating children with comorbid neurologic and psychiatric disorders, specializes in TMS and ECT treatment of adolescents and adults with treatment-resistant disorders. He attended the University of Washington School of Medicine, and completed a Behavioral Neurology & Neuropsychiatry fellowship at Stanford University, as well as a Child & Adolescent Psychiatry fellowship at Seattle Children's Hospital.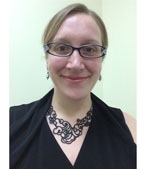 Rebecca Mae Allen MD MPH is a neuropsychiatrist specializing in neurostimulation, including both Electroconvulsive Therapy and Transcranial Magnetic Stimulation. She completed her undergraduate degree at Stanford University, her MD and MPH at Oregon Health and Science University, and psychiatry residency at the Harvard Longwood Psychiatry Residency Training Program. Just before moving to Seattle, she completed a 2-year Behavioral Neurology and Neuropsychiatry fellowship at the Harvard Medical School program at Brigham and Women's Hospital. She has been working at Seattle Neuropsychiatric Treatment Center since 2017.

Compassion Fatigue: Caring for Others Without Losing Yourself
CE credits: 1.5
Learning Objectives:
Workshop participants will:
Learn to recognize the symptoms and effects of secondary traumatic stress/Compassion fatigue (STS/CF),
Learn the impact a care provider's STS/CF symptoms may have on patients and clients,
Develop coping skills and strategies to mitigate the effects of STS/CF
Access resources that support caregivers in their efforts to provide healthy, compassionate care for their clients
Program Description:
"Compassion Fatigue is an extreme state of tension and preoccupation with the suffering of those being helped to the degree that it can create a secondary traumatic stress for the helper."
— Dr. Charles Figley, Tulane Traumatic Institute
When caregivers focus on others without practicing self-care, destructive behaviors can surface. Apathy, isolation, masked or denied emotions, and substance abuse head a long list of symptoms associated with the secondary traumatic stress disorder, now labeled Compassion Fatigue. This workshop offers information on recognizing the condition, and strategies for authentic, sustainable self-care, aiding in their goal of providing healthy, compassionate care to those whom they serve.
About the Presenter, Elizabeth York, Ph.D.: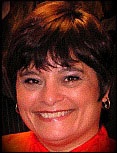 Dr. Elizabeth York is an Industrial/Organizational Psychologist who specializes in trauma and trauma recovery. She is also a traumatic brain injury survivor and TBI caregiver. She draws upon this experience as it inspires and informs her research and work with those affected by trauma.

Core Competencies in Relational Psychoanalysis/Psychotherapy: A Qualitative Study
CE credits: 1.5
Learning Objectives:
Apply qualitative research skills within their own studies and practices that can assist in codifying non-behavioral, existential, relational modalities.
Apply relationally-oriented practices with as clear a frame and purpose as evidenced-based models to a variety of populations with sensitivity to one's own unique culture, religion and sexuality.
Program Description:
This workshop offers the results of a recent Qualitative Research Study on psychoanalytic technique providing standards of practice with as clear a focus as other evidenced-based treatments. In this workshop the seven core competencies evidenced in the research: therapeutic intent, therapeutic stance/attitude, analytic listening/attunement; working within the relational dynamic, the use of patterning and linking; the importance of working through the inevitable enactments and ruptures inherent in the work; and the use of courageous speech through disciplined spontaneity, will be discussed. The results published in my text entitled: Core Competencies in Relational Psychoanalysis: A Guide to Practice, Study and Research (Taylor and Francis, 2018) will be guide the structure of the presentation and discussion.
About the Presenter, Roy E. Barsness, Ph.D.: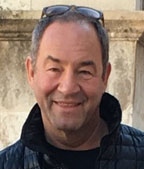 Roy E. Barsness is in Independent Practice and is a Professor at The Seattle School of Theology and Psychology, the Brookhaven Institute for Psychoanalysis, the Relational Psychoanalysis and Psychotherapy Group, Seattle and was formally the Clinical Director at Seattle Pacific University and a Clinical Associate Professor at the University of Washington, Department of Psychiatry. He is the author of Core Competencies in Relational Psychoanalysis: A Guide to Practice, Study and Research.

​
Register for the convention by clicking the pricing links below.
Cancellation policies
During early bird registration period registrants will receive a 100% refund of fees if notified within 3 days (to allow for requests made after 3 pm on a Friday). A 90% refund of fees when notified after 3 days

During regular registration period a 75% of registration fees will be refunded for full day or for half day pricing.

During late registration period no fees will be refunded.

Refund request due to special circumstances will be evaluated on a case by case basis. Refunded fees may be applied to new membership dues or membership dues renewal.
---

Thank you to our sponsors!
---

Washington State Psychological Association (WSPA) is approved by the American Psychological Association to sponsor continuing education for psychologists. WSPA maintains responsibility for this program and its content.