2018 Fall Convention - Sunday

Sunday, Nov. 4th CE Workshop
Legal and Ethical Risks and Risk Management in Professional Psychological Practice Sequence VII: Working with Couples and Families, Risk Management with the Suicidal Patient, and Legal and Ethical Issues presented by Retirement
CE Credits: 6.0
Time and Room

Learning Objectives:
Discuss The Trust Risk Management Philosophy, including strategies for identifying high risk situations and managing professional practice risks.
Identify strategies for managing potential conflicts in conjoint treatment with couples and families.
Identify risk management strategies in working with children with particular emphasis on the risks associated with divorced or divorcing families.
Identify essential risk management strategies for assessing and managing outpatient suicide risk.
Identify post-vention strategies for managing risk after a patient suicide.
Identify self care strategies for psychologists who have suffered the loss of a patient to suicide.
Describe the different professional retirement pathways.
Identify the advantages and disadvantages of various strategies in planning for your own personal and professional retirement.
Describe how to effectively and ethically close a professional practice.
Program Description:
The times they are a changing. The continued dominance of managed care companies over third party reimbursement and the new uncertainty created by the Affordable Care Act in both the private and public sectors have increased the complexity of the legal and regulatory environment faced by psychologists. In this unpredictable environment, the need to avoid adverse disciplinary events remains an important priority and an active risk management strategy is still an essential element of professional practice.

After a brief introduction describing The Trusts Risk Management Philosophy and Strategy, this workshop will focus on three specific topic areas: working with couples and families, working with potentially suicidal clients, and the ethical and legal challenges of developing a professionally and personally appropriate retirement strategy. The workshop is applicable to psychologists working in all types of settings where health services are provided. The Trust policy holders will receive a 15% premium discount on their Trust Sponsored Professional Liability Insurance for the next two consecutive years.
About the Presenter, Daniel O. Taube, J.D. Ph.D.: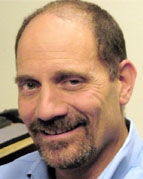 Daniel O. Taube earned his J.D. from Villanova University in 1985 and his Ph.D. in clinical psychology from Hahnemann University in 1987, as a member of the Hahnemann/Villanova Joint Psychology and Law Graduate Program. He is a Full Professor at the California School of Professional Psychology, San Francisco at Alliant International University, past Psy.D. Program Director, founder and coordinator of the Forensic Family Child Track and member of the Child/Family Track. His areas of professional focus include ethical and legal issues in professional practice, child protection, addictions, and disability and parenting. In addition to his teaching and research interests, he has been in private practice for 23 years, has served on the APA Ethics Appeals Panel for the past 20 years, and taught graduate and professional level courses on ethical and legal issues in professional practice for 25 years. Dr. Taube regularly consults with a wide range of practitioners and community agencies regarding standards of practice and ethical concerns.
The Trust policy holders will receive a 15% premium discount on their Trust Sponsored Professional Liability Insurance for the next two consecutive years.
Register for the convention by clicking the pricing links below.
Cancellation policies
During early bird registration period registrants will receive a 100% refund of fees if notified within 3 days (to allow for requests made after 3 pm on a Friday). A 90% refund of fees when notified after 3 days

During regular registration period a 75% of registration fees will be refunded for full day or for half day pricing.

During late registration period no fees will be refunded.

Refund request due to special circumstances will be evaluated on a case by case basis. Refunded fees may be applied to new membership dues or membership dues renewal.
---

Thank you to our sponsors!
---

Washington State Psychological Association (WSPA) is approved by the American Psychological Association to sponsor continuing education for psychologists. WSPA maintains responsibility for this program and its content.