2019 Fall Convention - Sunday

Sunday, Oct. 13th CE Workshop
Sequence IX: Ethics & Risk Management in Complex Clinical Conundrums
CE Credits: 6.0


Time: 9 am to 4:00 pm.
Breakout Room: King County 1-3
Learning Objectives:
Describe basic principles of risk management, as applied to several specific clinical situations that frequently arise in professional practice;
Identify high risk boundary violations and multiple relationship situations;
Recall important considerations when making therapeutic termination decisions;
Evaluate potential risks when working with children in high- conflict families;
Formulate a plan for responding to disciplinary or legal complaints; and
Identify issues and strategies when psychotherapy patients make quasi-forensic requests.
Program Description:
For almost 25 years, The Trust has been providing continuing education workshops and individual consultations, with a focus on improving psychologists' risk management skills and strategies. These workshops have evolved from basic concepts to a more applied, integrated, and strategic approach to help you protect yourself from adverse disciplinary and legal actions. For this newest workshop, The Trust Risk Management Program reviewed data from over 70,000 consultations provided to date in order to determine which issues and questions are most pressing for today's psychologists. Topics will include boundaries and multiple relationships, challenging terminations, working with children in the midst of family conflict, coping with disciplinary complaints, and psychotherapy patient requests for legally-related documentation.
About the Presenter, Daniel O. Taube, J.D. Ph.D.: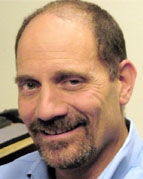 Daniel O. Taube earned his J.D. from Villanova University in 1985 and his Ph.D. in clinical psychology from Hahnemann University in 1987, as a member of the Hahnemann/Villanova Joint Psychology and Law Graduate Program. He is a Full Professor at the California School of Professional Psychology, San Francisco at Alliant International University, past Psy.D. Program Director, founder and coordinator of the Forensic Family Child Track and member of the Child/Family Track. His areas of professional focus include ethical and legal issues in professional practice, child protection, addictions, and disability and parenting. In addition to his teaching and research interests, he has been in private practice for 23 years, has served on the APA Ethics Appeals Panel for the past 20 years, and taught graduate and professional level courses on ethical and legal issues in professional practice for 25 years. Dr. Taube regularly consults with a wide range of practitioners and community agencies regarding standards of practice and ethical concerns.
The Trust policy holders will receive a 15% premium discount on their Trust Sponsored Professional Liability Insurance for the next two consecutive years.
Cancellation policies
During early bird registration period registrants will receive a 100% refund of fees if notified within 3 days (to allow for requests made after 3 pm on a Friday). A 90% refund of fees when notified after 3 days

During regular registration period a 75% of registration fees will be refunded for full day or for half day pricing.

During late registration period no fees will be refunded.

Refund request due to special circumstances will be evaluated on a case by case basis. Refunded fees may be applied to new membership dues or membership dues renewal.
---
2019 Sponsors to date:

---

Washington State Psychological Association (WSPA) is approved by the American Psychological Association to sponsor continuing education for psychologists. WSPA maintains responsibility for this program and its content.