2019 Fall Convention - Saturday

Saturday, Oct. 12th CE Workshops
All CE Courses are in the process of being approved and are currently in pending status. This will be updated as approvals are received.
---
Ethical, Legal, and Professional Considerations for Early Career Psychologists
Note: This workshop is for Newly Licensed Early Career Psychologists through special invitation.
CE credits: 1.0 (Ethics) (Approved)
Time and Room: 7:45 AM - 8:45 AM;
Learning Objectives:
Use the standards of practice for Washington Psychologists for sufficient case documentation
Apply the standards of practice for Washington Psychologists for avoiding multiple relationships
Program Description:
This 1-hour workshop will address common ethical, legal and professional questions that arise for early career psychologists.
About the Presenters, G. Andrew H. Benjamin, J.D., Ph.D., ABPP and Stephen Feldman, J.D., Ph.D.: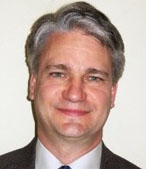 Dr. Benjamin works with families engaged in high-conflict litigation and lawyers suffering from various mental health and drug abuse problems, in various governance positions, and as director of the Parenting Evaluation Training Program at the University of Washington.
A Clinical Professor of Psychology and Affiliate Professor of Law at the University of Washington, Dr. Benjamin has published 72 peer-reviewed articles in Psychology, Law, and Psychiatry journals. He is the author of five books published by APA, and one book published by Sage. He has received multiple awards from such groups as the Washington State Bar Association, the Washington State Psychological Association, and the APA.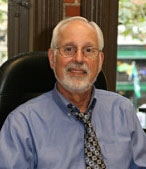 Dr. Feldman has practiced and taught law for over 30 years. He has served on the law faculties of Harvard, Georgetown, Nebraska, and Seattle Universities. He is a consultant to the Washington State Bar Association as a clinician with legal expertise, and, reversing hats, as a consultant to the Washington State Psychological Association as an attorney with clinical expertise. He also consults with counseling services and private practitioners throughout the state.
---
Size Matters: The Power of Small Steps to Achieve Large Goals
CE credits: 3.0 (Pending)
Time and Room: 9:00 AM - 12:20 PM; Break 10:30 AM - 10:50 AM
Learning Objectives:
Program Description:
Human beings have a natural desire to change and improve. We also have a natural desire to resist change and to cling to the familiar. How do we reconcile these tendencies and maximize our potential as individuals, clinicians, and work groups?
A small, but highly important body of research has studied people who have succeeded in work, relationships, and health. These studies have revealed surprising insights into how to overcome our resistance to change and to create a climate of continual improvement. This workshop explores these findings and provides an opportunity to experience tools for personal and professional successful changes. The topics covered include an exploration of strategies for change in individual, clinical, and organizational settings, including how fear can be used to assist change; how to make change easy and effective, and interventions for helping clients who lack motivation to change.
About the Presenter, Robert Maurer, Ph.D.: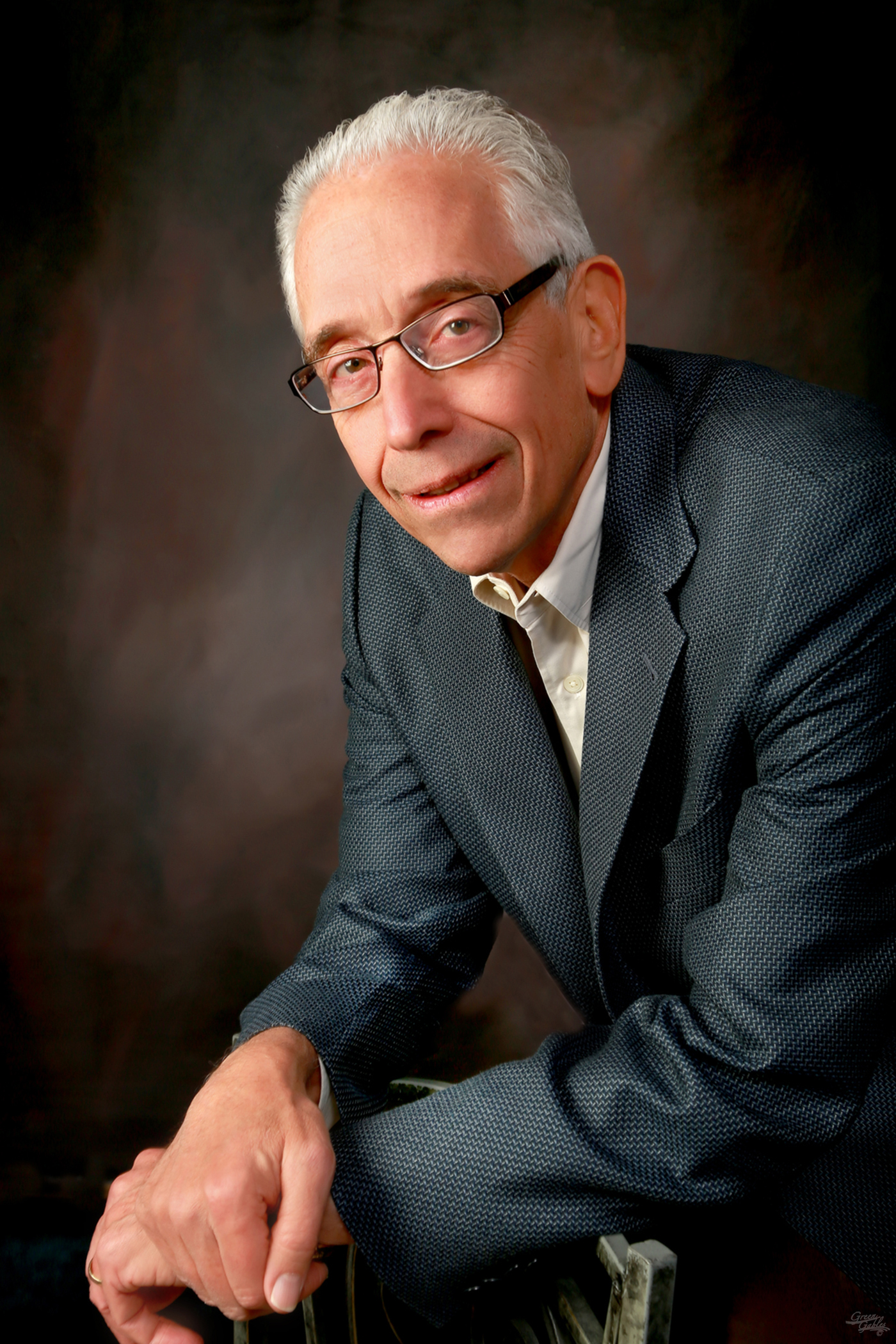 As the Director of Behavioral Sciences for Providence Family Medicine and a faculty member with the University of Washington School of Medicine, Dr. Maurer has studied how individuals, families, and organizations sustain their excellence in health, relationship, and work. He is also an Associate Clinical Professor at the UCLA School of Medicine. He has served as a consultant to Walt Disney Studios, the US Air Force and Navy, Costco, American Express, Four Seasons Hotels, Make-A-Wish, and Habitat for Humanity. He is the author of the books, One Small Step Can Change Your Life, The Spirit of Kaizen, and Mastering Fear. His work as a clinical psychologist has resulted in the development of an extensive series of programs designed to meet the challenges of building and sustaining excellence and well-being.
A Third-Wave Approach to Relationships: Integrative Behavioral Couples Therapy
CE credits: 3.0 (Pending)
Time and Room: 2:00 PM - 5:20 PM; Break 3:30 PM - 3:50 PM
Learning Objectives:
Program Description:
Many practitioners are familiar with the "third wave" of cognitive-behavioral therapy (CBT) therapies, including Acceptance and Commitment Therapy and Dialectical Behavior Therapy. Another third wave therapy with empirical support, Integrative Behavioral Couples Therapy (IBCT), is less well known but of potentially great utility to psychologists working with couples. Evidence suggests that IBCT may lead to improved outcomes for couples over traditional behavioral couples therapy. These improvements appear to arise from the "integrative" aspect of IBCT, which begins therapy with a 4-session assessment and feedback process to identify a couple's natural differences, emotional sensitivities, external stressors, and problematic patterns of behavior. IBCT therapy sessions then integrate third wave concepts with behavioral interventions, such as increased awareness and acceptance of vulnerability and related feelings, and "interactional mindfulness" that allows couples to recognize and name their own patterns without falling prey to them. This program will review the evidence base for IBCT, include explanation of and opportunities to practice IBCT assessment and therapy interventions, discuss how to use the idiographic IBCT case formulation approach to integrate diversity-related issues into couples therapy. This is an intermediate workshop that assumes familiarity with either third wave therapies for individual patients, or couples therapy.
About the Presenter, Julia Mackaronis, Ph.D.: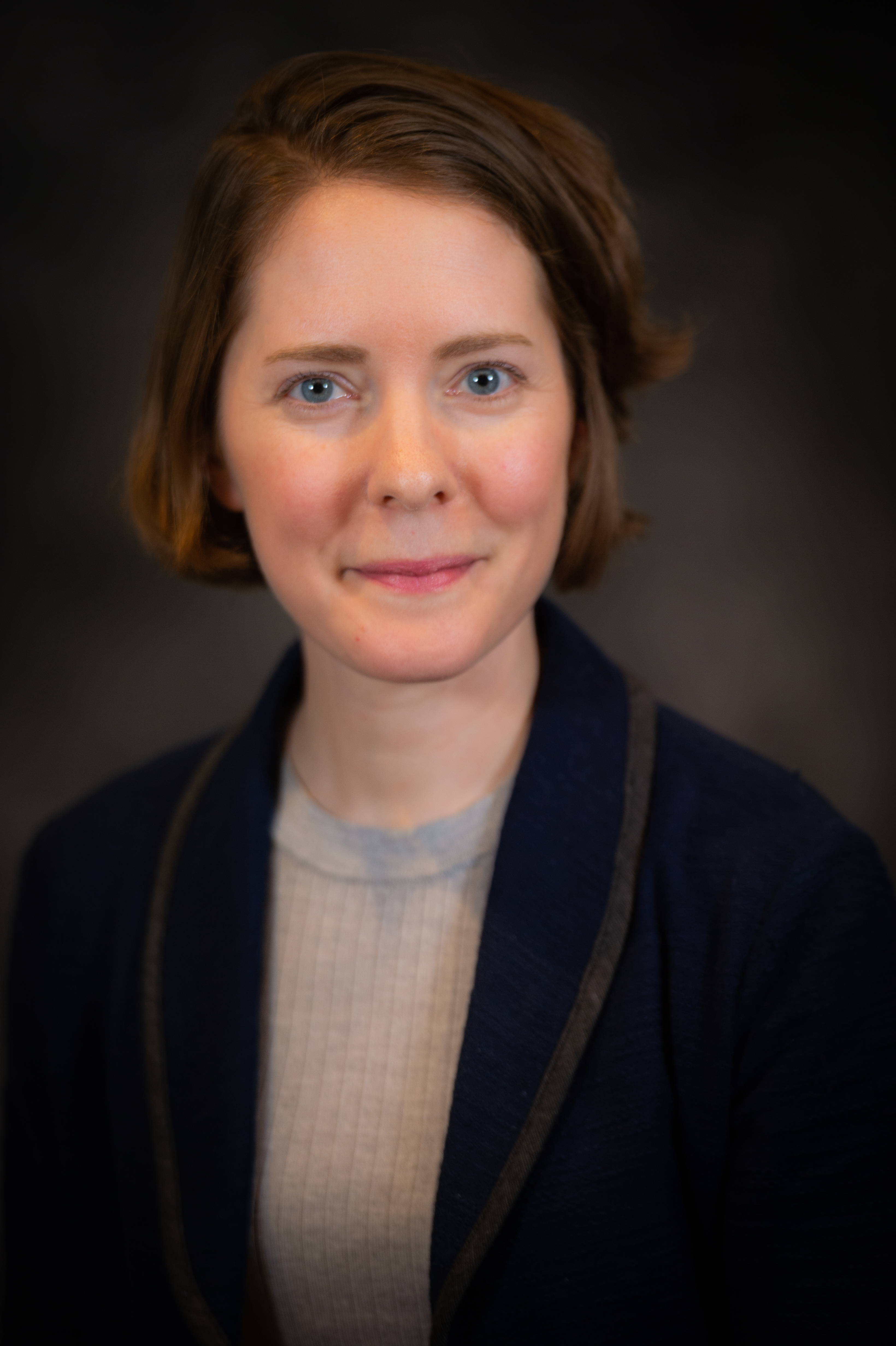 Dr. Mackaronis works as a licensed clinical psychologist in the outpatient Mental Health Clinic at the Mann-Grandstaff VA Medical Center in Spokane, WA, and is a clinical instructor with the Spokane Psychiatry Residency. She earned her Ph.D. in clinical psychology from the University of Utah, completed her predoctoral internship at the Albuquerque VA, and completed a fellowship with an emphasis in Integrative Behavioral Couples Therapy at the Seattle VA. She serves on the WSPA Board of Trustees and is also a proud member of WSPAs Chapter 1, which is a vibrant and engaging community of psychologists in Spokane.
TMS, ECT, and Ketamine: When Medications and Therapy Aren't Enough
CE credits: 3.0 (Pending)
Time and Room: 2:00 PM - 5:20 PM; Break 3:30 PM - 3:50 PM
Learning Objectives:
Program Description:
When antidepressants and psychotherapy are unhelpful, many patients - and providers - find themselves at a loss for next steps. For many such patients, electroconvulsive therapy (ECT) and transcranial magnetic stimulation (TMS) have offered substantial relief. More recently, ketamine infusions have also emerged as an intriguing and potent treatment option for some with resistant depression. Drs Jesse Adams and Rebecca Allen will review the relevant literature and efficacy of TMS, ECT, and ketamine for treatment-resistant conditions.
About the Presenters, Jesse Adams, MD, and Rebecca Allen, MD, MPH: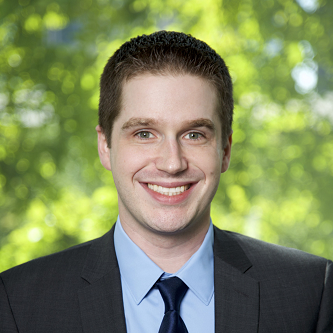 Jesse Adams, MD, is a pediatric neuropsychiatrist who, in addition to his work treating children with comorbid neurologic and psychiatric disorders, specializes in TMS and ECT treatment of adolescents and adults with treatment-resistant disorders. He attended the University of Washington School of Medicine, and completed a Behavioral Neurology & Neuropsychiatry fellowship at Stanford University, as well as a 2-year Child & Adolescent Psychiatry fellowship at Seattle Childrens Hospital.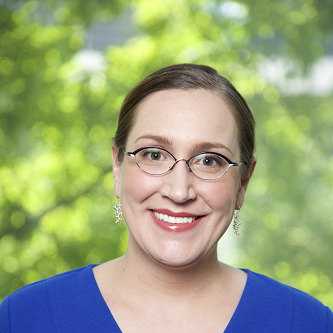 Rebecca Mae Allen, MD, MPH, is a neuropsychiatrist specializing in neurostimulation, including both ECT and TMS. She completed her undergraduate degree at Stanford University, her MD and MPH at Oregon Health and Science University, and psychiatry residency at the Harvard Longwood Psychiatry Residency Training Program. She completed a 2-year Behavioral Neurology and Neuropsychiatry fellowship at the Harvard Medical School program at Brigham and Womens Hospital. She has been working at Seattle Neuropsychiatric Treatment Center since 2017.
Compassionate Objectivity: Conducting Culturally Competent, Trauma Informed Forensic Evaluations
CE credits: 3.0 (Pending)
Time and Room: 2:00 PM - 5:20 PM; Break 3:30 PM - 3:50 PM
Learning Objectives:

Participants will be able to describe the basics of forensic practice, with particular focus on the importance of avoiding dual relationships and maintaining objectivity

Participants will be able to apply cultural competence frameworks and explain their importance to competent forensic practice

Participants will be able to discuss how trauma and posttraumatic reactions may impact the forensic assessment process

Participants will be able to compare common psychological assessment measures and explain their limitations in a forensic setting
Program Description:
Forensic practice can be daunting given the complexity of the issues and the high stakes nature of the interactions between psychology and the legal field. Whether psychologists are considering starting a forensic practice or refining their skills, understanding the differences between therapeutic and forensic processes is important. Objectivity is seen as a critical characteristic of forensic evaluators; however, can also be experienced as cold or detached, which may have an impact on evaluation results. This presentation will discuss processes that can help maintain objectivity through a lens that does not lose the complexities of identity and personal experiences of the person being evaluated. We will also discuss how to communicate this information to the triers of fact, as this is often required in forensic practice. For example, culturally competent, trauma-informed expert testimony can be decisive in both the guilt and penalty (mitigation) phases of criminal cases. In civil cases, it can help juries better understand both seemingly negligent behavior of defendants and adverse impacts of defendants behavior on plaintiffs.
This presentation will begin with a brief overview of forensic psychology, including personality characteristics that are likely to be helpful and common pitfalls to avoid, followed by a discussion about the importance of considering how power, privilege, and culture may affect information obtained in a forensic setting. Dr. Bailey will also provide review the reasons psychologists may benefit from a thorough and nuanced understanding of trauma, particularly complex posttraumatic presentations, and their potential relevance in legal cases. Finally, the research in regard common assessment measures and how cultural competence and trauma awareness may impact the interpretation or choice to use them as part of a forensic evaluation will be reviewed.
About the Presenter, Tyson Bailey, Psy.D. ABPP: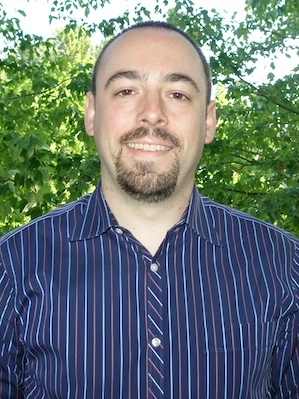 Dr. Bailey is a clinical and forensic psychologist who is a partner in a trauma-informed group practice serving King and Snohomish Counties. He conducts forensic evaluations in civil, criminal, and family law settings. He will be the president-elect of APA Division 56 in 2020 and is an associate editor for the Psychological Trauma: Theory, Research, Practice, and Policy. He is also an action editor and editorial board member for Psychological Injury and Law.
Integrated Management of Comorbid Psychiatric and Medical Illness
CE credits: 3.0 (Pending)
Time and Room: 9:00 AM - 12:20 PM; Break 10:30 AM - 10:50 AM
Learning Objectives:
Program Description:
Psychologists are increasingly expected to take medical comorbidity into consideration when treating patients. The present lecture will highlight several common co-occurring medical and psychiatric conditions. The presenters will discuss psychopharmacological treatments for common co-occurring psychological conditions such as anxiety, depression, and bipolar disorder. Case examples will be used to illustrate the complex interplay between medical and psychological disorders.
About the Presenters, David Shearer, Ph.D., MS, and Scott Grogan, DO, MBA, FAAFP: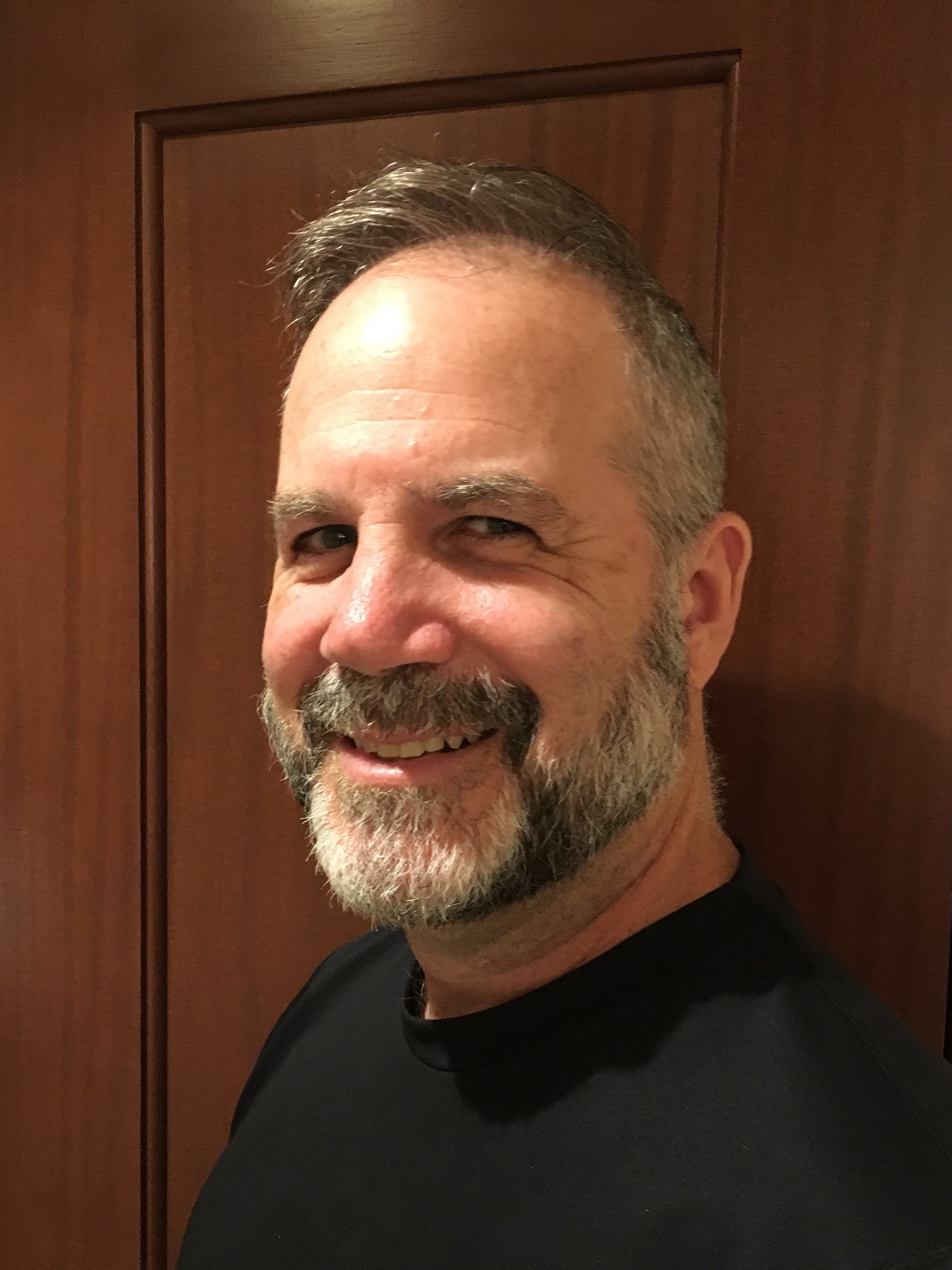 Dr. Shearer is a clinical and prescribing psychologist for the Department of the Army at Madigan Army Medical Center (MAMC) in the state of Washington. He serves as a core faculty member and Director of Behavioral Sciences the MAMC Family Medicine Residency. He is the Chair of the WSPA Prescribing Psychology Taskforce and his lectures and research focus on topics related to clinical psychopharmacology.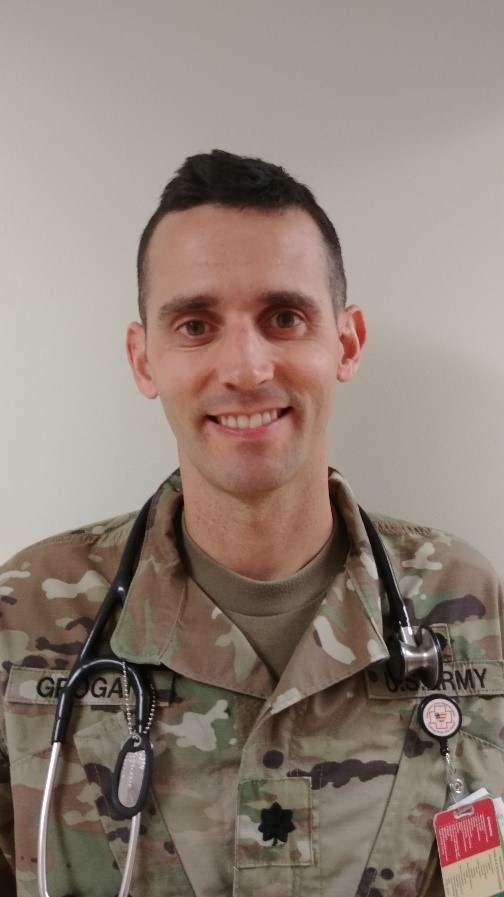 LTC Scott Grogan is a graduate of Ohio University Heritage College of Osteopathic Medicine. He completed both Family Medicine residency and his faculty development fellowship at Madigan Army Medical Center in Tacoma, WA. He completed his MBA in 2013, served as research director and Associate Residency Director at Eisenhower Army Medical Center in Augusta, GA before returning as Residency Director at Madigan Army Medical Center in March 2016.
Coloring Inside the (Guide)lines: An Introduction to Awareness for Multicuturally Competent Practice
CE credits: 3.0 (Pending)
Time and Room: 9:00 AM - 12:20 PM; Break 10:30 AM - 10:50 AM
Learning Objectives:
Participants will be able to describe two new APA multicultural guidelines relevant to their role as a clinical psychologist.
Participants will be able to analyze their social identity locations with an emphasis on privilege and power.
Participants will be able to apply the above two guidelines to a clinical case scenario as it relates to their social identity locations.
Program Description:
This presentation is intended as an introduction to the newest multicultural guidelines (American Psychological Association, 2017) for practitioners, trainees, and educators alike seeking to increase cultural competence through intrapersonal awareness. This interactive program will engage participants in a personal exploration of social identity in relation to individual, professional, organizational, and societal paradigms of privilege and power which participants will then apply to a clinical case analysis presented during the program. The presentation intends to increase practitioner and trainee awareness of historical and contemporary experiences of privilege, power, and oppression in an accessible format while modeling an encouraging and engaging approach to self-analysis and discussion with peers.
About the Presenters, Jude Bergkamp, Psy.D., Lindsay Olson, BS, and Abigail Martin, BA: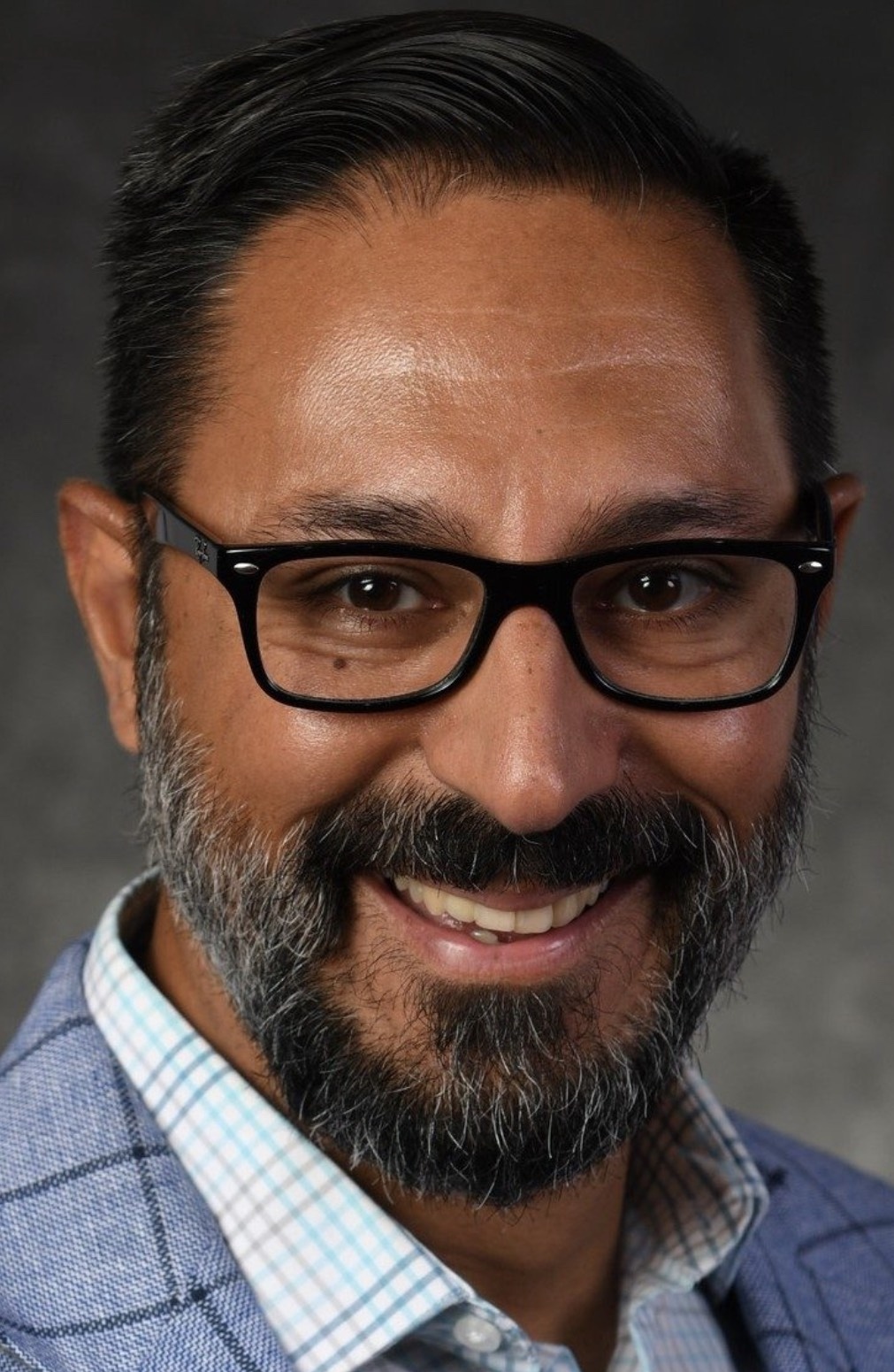 Dr. Bergkamp is actively engaged in research and implementation of cultural competency principles in both large organizations and higher education. He has consulted with both the Washington State Department of Social and Health Services and the Department of Corrections on cultural competency initiatives.
Lindsay Olson is a doctoral student in clinical psychology at Antioch University Seattle engaged in research on privilege awareness with Dr. Bergkamp at Antioch University Seattle. She has previously presented their research at the American Psychology Association convention and is developing her dissertation project on this topic with children.
Abi Martin is a doctoral student in clinical psychology at Antioch University Seattle engaged in research with Dr. Bergkamp on privilege awareness. She has presented their research at the American Psychological Association convention and is constructing a developmental social privilege awareness scale, using an intersectional lens, for her dissertation.
Cancellation policies
During early bird registration period registrants will receive a 100% refund of fees if notified within 3 days (to allow for requests made after 3 pm on a Friday). A 90% refund of fees when notified after 3 days

During regular registration period a 75% of registration fees will be refunded for full day or for half day pricing.

During late registration period no fees will be refunded.

Refund request due to special circumstances will be evaluated on a case by case basis. Refunded fees may be applied to new membership dues or membership dues renewal.
---
2019 Sponsors to date:

---

Washington State Psychological Association (WSPA) is approved by the American Psychological Association to sponsor continuing education for psychologists. WSPA maintains responsibility for this program and its content.